JACKSON HOLE WYOMING
HUNTING OUTFITTER
JACKSON HOLE
HUNTING OUTFITTER
3S Outfitters: Wyoming Outfitters, Hunting, and Pack Trips
Licensed Wyoming Outfitter and Bridger Teton National Forest BG-247
3S Outfitters is a unique outdoor experience. We offer guided pack trips and hunts through Wyoming's Gros Ventre Wilderness from our permitted backcountry camp. Our packages allow you to disconnect from your daily routine and reconnect with your passion for the outdoors. Whether you want to ride horseback and camp in some of the most remote reaches of Wyoming wilderness or pursue Elk, Mule Deer, or Bighorn Sheep, we have the knowledge and amenities to make your trip unforgettable.
3S Outfitters is owned and operated by Trey and Shelby Scharp. Trey and Shelby have been operating/owned remote lodges and camps for over 20 years in Wyoming and Patagonia Argentina and Chile. We continually update our camps and are proud of the equipment and service we provide.
Pack trips are offered June through August. Our hunting season begins the end of August with a Bighorn Sheep hunt. We strive to make your pack trip and hunting experience in the Wyoming high country enjoyable, and comfortable.
We specialize in Elk hunts, but also have some nice Mule Deer in the area, and love to accommodate deer hunters as well.
Late season Elk hunts are available from Flat Creek Ranch.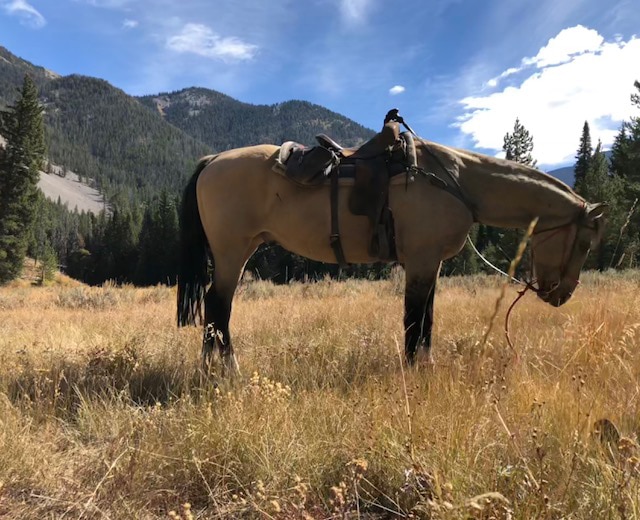 Looking forward to seeing everyone soon!! Call or write with any questions.
Trey Scharp, General Manager/Partner
Flat Creek Ranch
Owner 3S Outfitters
Jackson, WY
307-733-0603